---
Neue CD: "Music from the Inner Journey"


Musik von der Inneren Reise
&nbsp &nbsp Musik, die von einer besonderen Reise herrührt
&nbsp &nbsp &nbsp &nbsp Der Reise nach innen. Musik, die dich berühren und dich zu deiner eigenen Reise nach innen inspirieren möchte


&nbsp &nbsp(Hören zu samples)



Music from the Inner Journey


Ankauf CD
---

Passionate about music and sound, Terrence Cashion has spent many years involved in creating and recording music. He has also worked as a research scientist in the area of sound - sound synthesis, digital signal processing, audio algorithm development and research in acoustics and psychoacoustics. He lives his passion for music and sound through composing and creating recordings of music for relaxation, centering and healing.

Terrence is focused on the use of music for relaxation and the inner journey. Since 2007 he has been developing the concept of "Centering" which helps individuals to explore the paths to their inner world where they can align themselves with the deeper wisdom of the body and tap into their inner resources more easily. (For more information visit InnerJourney.com)

He has performed in France, Switzerland and Germany as well as Canada and the US. His music is enjoyed by a variety of listeners and used by psychologists, Yoga instructors, massage therapists and rehabilitation counsellors in Europe and North America.



---
Konzert - CD Release: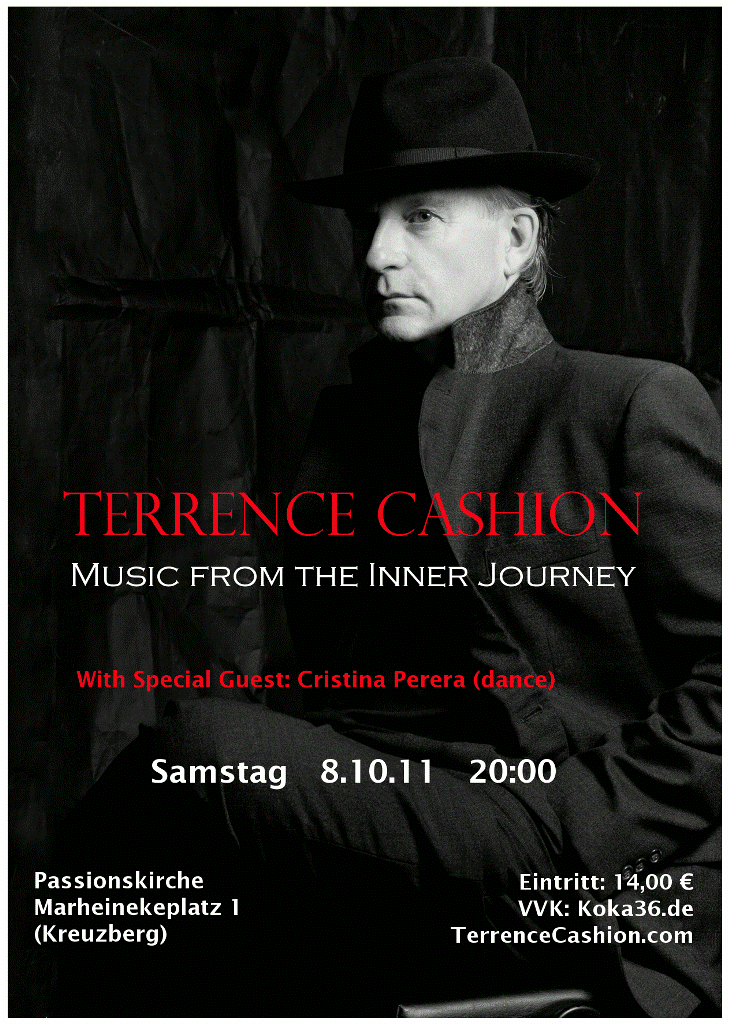 "Music from the Inner Journey"


Samstag 8. Oktober 2011

Mehr info...

Schauen Bilder von das Konzert...